Run a high caliber UX workshop
Don't stop at being a UX specialist. Become a UX design workshop facilitator – and an essential partner in the product development discussion.
Course starts in
We kick off on
Sat Feb 19 2022 at 9:00:00 AM
Sound Familiar?
I'm introverted, and running workshops for people makes me nervous
I have no experience running workshops. Where do I start?
I don't really feel I'm an expert. What will everyone think of me?
I want to find new ways and tools to solve user problems.
Then take a quick look at how this course can help

Then take a quick look at how this course can help
I'm not an outgoing person – how do I even run a UX workshop?
And you're not the only one! But that doesn't have to keep you from doing what you enjoy and makes your job easier. We'll show you helpful tools and practical ways to start tough conversations with the client or your team without turning you into someone you're not.
You don't have to suddenly become the life of the party (or the meeting room.) Instead, focus on workable – and marketable – skills that'll give you the edge and turn you into an influential partner people look up to.

Goodbye impostor syndrome, hello solid new skills
Charge more for more competence

Feel at ease facilitating workshops and confidently present data-backed, user-centered arguments that you know will contribute to the product's success.

Build yourself an expert toolkit

Get practical tools worth $1540 and reuse them whenever you run a UX workshop with a new project team or client.

Tighten the message

Learn how to structure and lead a UX design workshop to avoid all the unproductive conference room talk no one wants to participate in anyway.
Become an essential part of the conversation
Offer key insights

Bring in the user perspective to the product development discussion – a perspective you can't leave out if you want to build a profitable product.

Understand user needs

Contribute ideas that solve real problems for real people – and help the business understand how important they are for the project to hit it off.

Understand client requirements

Learn to get what you need from your client or product team to match user and business expectations, create wireframes faster, and leave no room for doubt.
What's inside the course?

What's inside the course?
Step 1
Learn how to define in detail the goals of the workshop and who you should invite and in what numbers. 
Step 2
Learn how to use the workshop canvases available out there for your benefit and how to adapt them to your purpose. Learn how to create your own methods to maximise the efficiency and what you can charge your Clients.
Step 3
Learn how to create a very detailed agenda of the workshop that will make you feel like a professional ready for anything. Understand fully the different modes of work during a workshop and how to manage them.
Step 4
Learn how to facilitate your workshop participants - what to watchout for and how to get the maximum out of it. Learn how to manage the time so that you always have time left for any additional discussions or let people go home early. 
Step 5
Learn which tools and materials are best for your workshops and how to use them - even things as simple as using post-it notes have a way of working with them before, during and after the workshops - you have to know that.
Step 6
Learn how to synthesize the topics discussed during the workshop - it's not just about rewriting what's been written on the wall - it's about your conclusions and how you paraphrase it into something meaningful.
Step 7
Learn how to run an online workshop using online tools like Mural or Miro. Learn the ins and outs and the pitfalls of going remote - how to manage the discussion when people are hidden behind their muted microphones.
Very useful in my role as a designer of strategic conversations tackling client's sticky and often complex challenges.
Got skills. Now what?
Want to avoid doing a course then forgetting about it? We want that for you too. So you'll get ongoing support from our weekly online community to help you keep accountable and use - and sell - the skills you learned during the course. #RebelInnercycle
What you're getting
Workshop Toolkit
Commercial Licence
Resources which you'll know how to use
Access to the rebel's inner circle every week
Diploma to confirm your skills.
Invest in yourself
Make the shift with Andy:

Make the shift with Andy: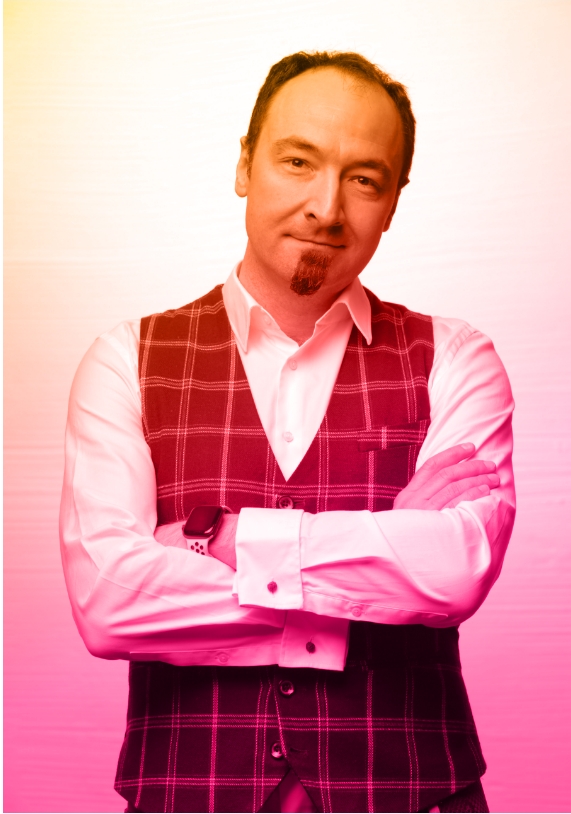 Andy Woynarowski
Creative director, leader, artist, and UX design rebel. Creator of99grit Academy. Expert in design thinking, user experience design, visual design, and concept art. With experience working on multi-million-dollar digital transformation projects, writing books on the subject, and teaching thousands of students in 120 countries both online and at the Fine Art Academy in Gdansk, Poland. Someone who's been there and can help you get there, too.
For whom is this course?
It's for user experience designers, product designers, and design thinkers who want to confidently organize and host meetings with multiple people leading to a tangible result and not just hours of endless conversations that don't get you anywhere. If you're a workshop facilitator who wants to run creative workshops and meetings within the UX design process, you'll benefit from this course, too.
I'm a graphic designer, is this course for me?
It's definitely for you if you want to be able to defend your design based on what users actually want or to gain crystal clear requirements from your client. Even if you hate meetings but need to get that essential information – you'll now have the tools to do it.
Is this course necessary for my work as a UX Designer?
You bet it is! Knowing how to facilitate meetings will let you create wireframes faster, not waste anyone's time (including yours), all while answering the needs of both the users and the client.